Page through any major fashion magazine and you'll be sure to see bracelet overload – bracelets being stacked, mixed and matched, layered and piled on in excess. This season, bracelets are being worn as a statement accessory with looks for both day and night. We take a look at some of the top trends and how to work them with your wardrobe.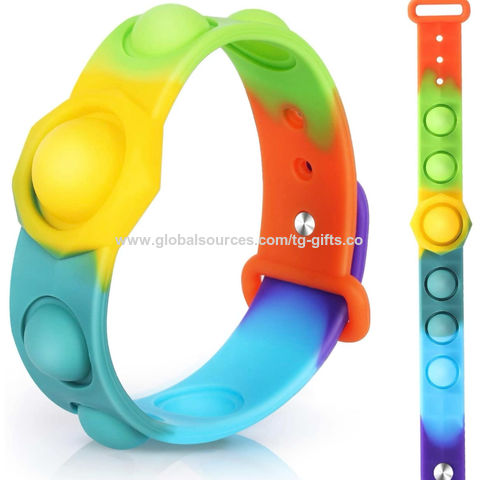 Mix and match – It's perfectly acceptable to rock bracelets of varying size, shape, color and material. In fact, this year, it's highly encouraged. Fashionistas everywhere are taking this opportunity to purchase a few key pieces and mix them with bracelets from their existing jewelry box. Gold and silver look great together and are being worn to create a modern take on these classic accessories. To make this look work for you, start with your favorite bracelets – ones that you wear everyday. Add a dangly charm bracelet, bracelets with unique materials like leather or cord or a pop of color. You might have to play around until you find a comfortable combination that works for you.
Double trouble – Celebs have recently been spotted rocking bracelets on both wrists. Not just understated bracelets, but full on chunky cuffs and armfuls of bangles pop it bracelet. They are piling them on to make more of an impact and create a look-at-me effect for cocktail dresses and jeans alike. Go for bangle bracelets that have cut outs in the form of a scrolling design. This will keep the look from appearing too heavy.
Stacking – Bangle bracelets have sky rocketed in popularity over the past year, so now, it's the norm to wear a bunch at one time. Whether you have 20 thin bangle bracelets or a handful or bracelets of varying width, wear them whenever you feel like taking it up a notch. Our best tip is to save this style for after work or weekend wear, as these accessories might get in the way if you have to be typing on a computer all day long.